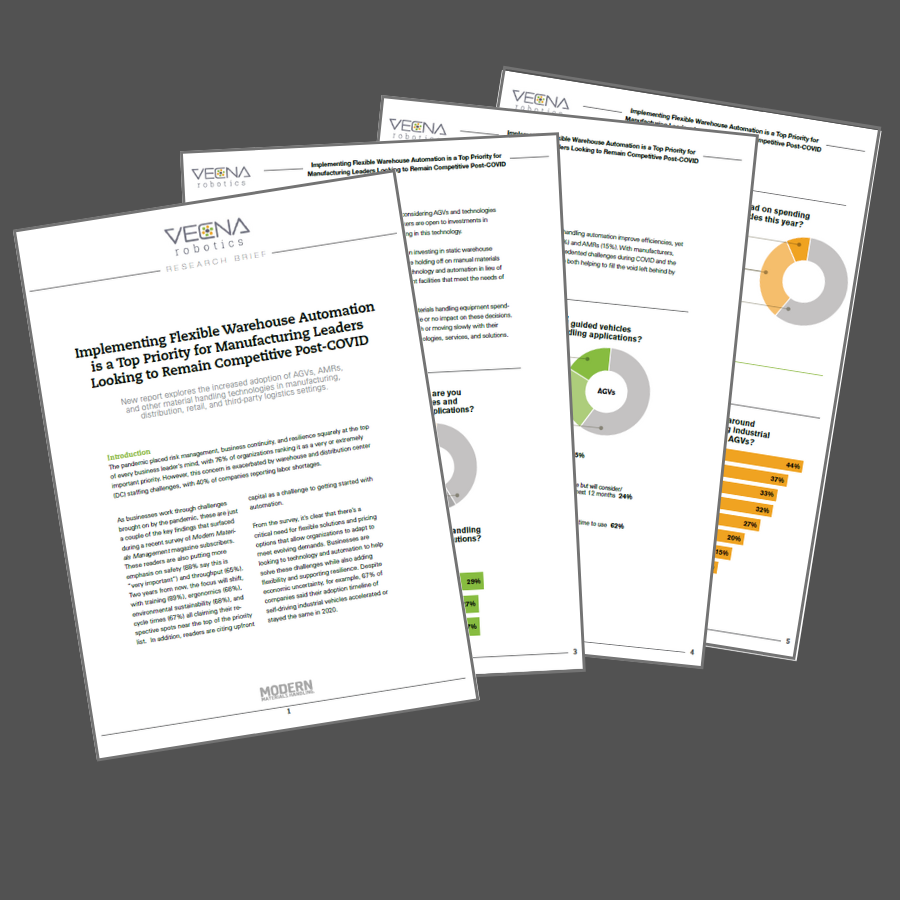 This new report explores the increased adoption of AGVs, AMRs, and other material handling technologies in manufacturing, distribution, retail, and third-party logistics settings.

The pandemic placed risk management, business continuity, and resilience squarely at the top of every business leader's mind, with 76% of organizations ranking it as a very or extremely important priority. However, this concern is exacerbated by warehouse and distribution center staffing challenges, with 40% of companies reporting labor shortages.
Download this research brief to see the real-world stats behind the rise in use of autonomous equipment, how they are a critical tool that help companies advance, and why they are becoming vital to stay competitive.
Get your Implementing Flexible Automation Research Brief
Flexible automation is a top priority for leaders looking to remain competitive.
Learn more about autonomous mobile robots and AI-driven orchestration.