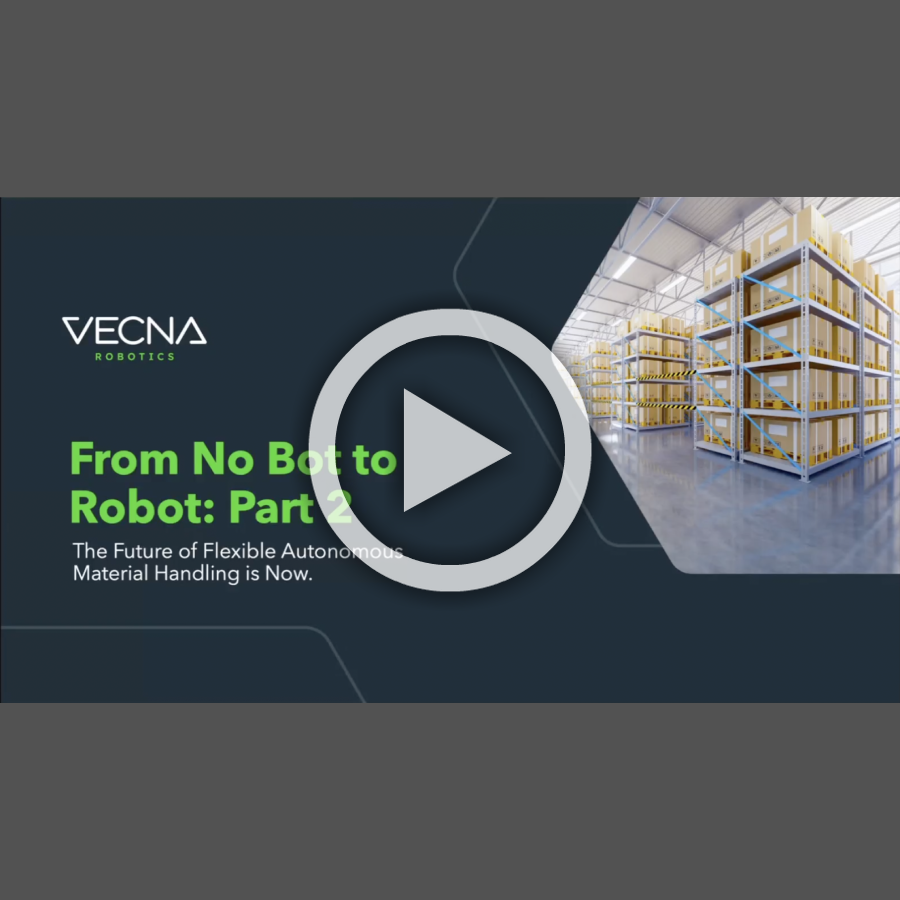 It is now well known that robots are the best solution to supply chain disruptions, labor shortages, and variable consumer demand. The problem for many of those yet to automate is not deciding to automate, but knowing where to begin.
While this process may seem daunting, Vecna Robotics can get you started on your automation journey today and can have robots operating in your facility in as little as three months. In this webinar, we will discuss the assessment stage and how we identify the best implementation plans for your facilities. Learn about how we analyze operational pain points, address and prioritize solutions, identify pilot sites, and verify the ROI of automating. Register and start your automation journey today.
From No-bot to Robot: How to Take The First Step on Your Robot Journey
Vecna Robotics is committed to protecting and respecting your privacy, and we'll only use your personal information to administer your account and to provide the products and services you requested from us. From time to time, we would like to contact you about our products and services, as well as other content that may be of interest to you. You can unsubscribe from these communications at any time. For more information on how to unsubscribe, our privacy practices, and how we are committed to protecting and respecting your privacy, please review our Privacy Policy. By submitting this form, you consent to allow Vecna Robotics to store and process the personal information submitted above to provide you the content requested.
Learn more about autonomous mobile robots and AI-driven orchestration.