Everything You Need to Know about AMR and AGV Navigation
A quick reference to understanding the navigation of autonomous vehicles, and why it matters.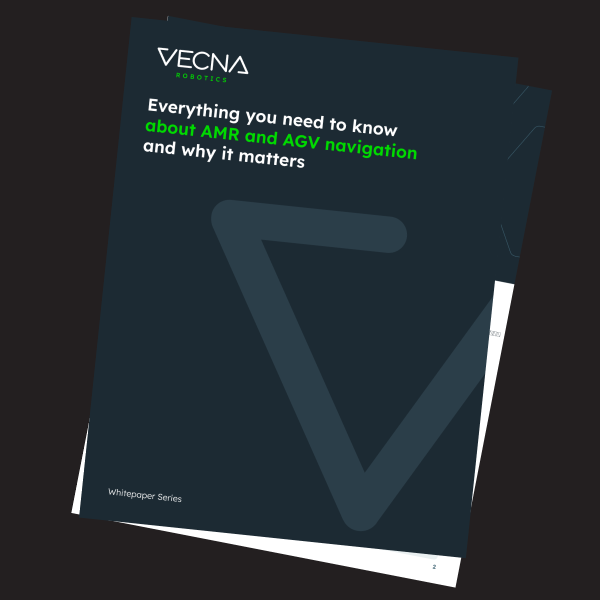 At first glance, high-capacity Autonomous Mobile Robots (AMRs) and Automated Guided Vehicles (AGVs) perform similar tasks. That is, they are capable of moving materials through industrial facilities. However, a robot is only as good as the efficiency gains it provides your organization. It turns out that it's not what the robot does that matters, but how.
Since navigation is one of the biggest factors affecting your solutions' efficiency, we will take a closer look at what goes into efficient navigation.
Get the Complete Guide to AMR and AGV Navigation
Vecna Robotics is committed to protecting and respecting your privacy, and we'll only use your personal information to administer your account and to provide the products and services you requested from us. From time to time, we would like to contact you about our products and services, as well as other content that may be of interest to you. You can unsubscribe from these communications at any time. For more information on how to unsubscribe, our privacy practices, and how we are committed to protecting and respecting your privacy, please review our Privacy Policy. By submitting this form, you consent to allow Vecna Robotics to store and process the personal information submitted above to provide you the content requested.
Learn more about autonomous mobile robots and AI-driven orchestration.