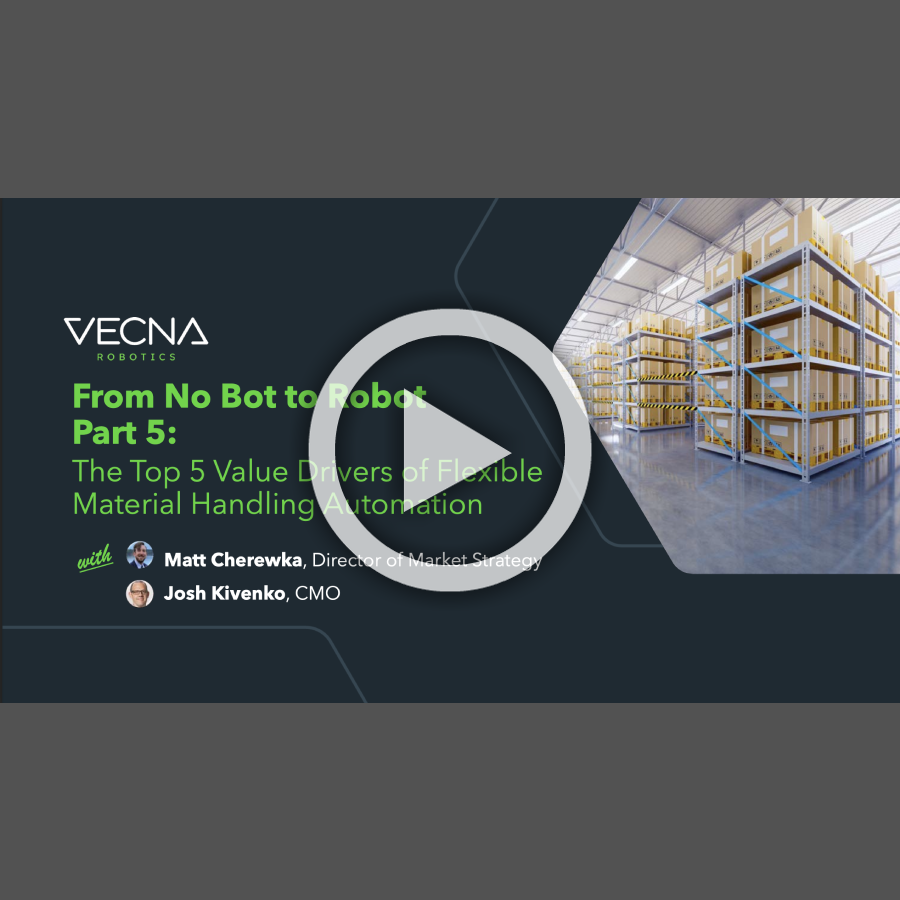 Factors like labor shortages, shifting consumer demands and supply chain disruptions have left material handling companies in dire need of innovation. Now, businesses on a global scale are turning toward autonomous robots for the flexible solutions they offer to those affected by an unpredictable market.
Adoption trends are making it very clear that we're on the cusp of the age of automation, and robots are taking the world's material handling facilities by storm. Now it's time to find out what this technology can do for your operations.
Find out exactly why automation is today's answer to tomorrow's material handling challenges in this webinar.
From No-bot to Robot: The 5 Benefits of Material Handling Automation
Vecna Robotics is committed to protecting and respecting your privacy, and we'll only use your personal information to administer your account and to provide the products and services you requested from us. From time to time, we would like to contact you about our products and services, as well as other content that may be of interest to you. You can unsubscribe from these communications at any time. For more information on how to unsubscribe, our privacy practices, and how we are committed to protecting and respecting your privacy, please review our Privacy Policy. By submitting this form, you consent to allow Vecna Robotics to store and process the personal information submitted above to provide you the content requested.
Learn more about autonomous mobile robots and AI-driven orchestration.